Email: kevin@fabricpavilion.com Email: sandtextile@aol.com
ABOUT US
SAND TEXTILE,INC. HAS BEEN IN BUSINESS SINCE 1996 AND HAS BEEN OPERATING UNDER THE SAME NAME AND MANAGEMENT.
WE ARE PROUD TO BE KNOWN AS A SUCCESSFUL COMPANY BASED ON:

LARGE INVENTORY OF:
Knit fabric , Cotton Spandex , Cotton Jersey , Baby Rib Fabric , Cotton Rib 1X1 ,Cotton Rib 2X1 , Cotton Interlock , Cotton Baby Jersey , French Terry , French Terry Spandex , Loop Terry , Rayon Jersey , Poly Rayon Jersey , Poly Rayon Spandex Jersey , Sheer Jersey , Micro Mesh , Football Mesh , Rib Lycra , All kind of Cotton Knit Fabric in Wholesale Price
HUGE CUSTOMER DATABASE
EXCELLENT SERVICE
CUSTOMER SATISFACTION
& GREAT PRICES
WE AT SAND TEXTILE,INC. WILL DO ANY THING IN OUR POWER TO MAKE AND KEEP YOU SATISFIED AND HELP YOUR BUSINESS GROW, AS WE WILL GROW TOGETHER.
YOUR BUSINESS IS OUR BUSINESS!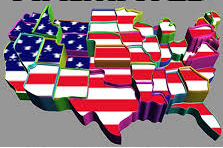 KEVIN@FABRICPAVILION.COM
SANDTEXTILE@AOL.COM
WWW.FEDEX.COM WWW.UPS.COM , WWW.DHL.COM
WWW.FASHIONSOURCENET.COM WWW.FABRICPAVILION.COM WWW.KNITSSOURCE.COM WWW.KNITSRUS.COM
WWW.EVERYDAYFABRIC.COM WWW.TEXTILERUS.COM WWW.KNITSWAREHOUSE.COM WWW.JERSEYNRIB.COM
WWW.KNITFABRICUSA.COM WWW.FABRICRUSONLINE.COM WWW.FABRICSPACE.COM